P

anch phoran
--- the Sorceress of Spices. Panch Phoran also known as panch phoron, panch puran, panchpuran, punch puram, punchpuram is a classic Bengali spice blend typically consisting of five spices in equal measure. It is more Bengali and maybe also Oriya than any other region of India.
The five spices that make up Panch Phoran are:
Fenugreek
(
methi
) – the golden coloured bitter one
Nigella seed
(
kalonji
) -- the jet black tiny one
Mustard seed
or (
rai or shorshe
) – the black or brown flavored one
Fennel seed
(
saunf or mouri
) – the greenish sweet one
Cumin seed
(
jira
) – the buff colored strong one
In Bengal, the place of origin of this spice,sometimes a spice called
radhuni
is used in place of mustard seed. A better replacement for radhuni, hardly available outside of Bengal, would be celery seed. However my Panch Phoran always has mustard seeds and I like it that way
"Paanch" is bengali for Five and "Phoron" means spice. Panch Phoran is used mainly for tempering, to flavor the hot oil before adding rest of the ingredients. The essence being tempering with Five Spices. It is usually never ground or used as a powder unlike other spices which are used both in whole and ground form. However dry roasted panch phoron is ground to make a powder that is sprinkled on chutneys. But it is NEVER used in powder or paste form in any other preparation.
Panch phoron is added to the hot cooking oil before adding any other ingredients thus flavouring the oil and releasing the aroma of the seeds and causing them to pop in the pan. At this point the other ingredients are added. Here I have a recipe for quick
stir fry of beans and potatoes
with Panch Phoron, made in a almost typical Bengali way. The same recipe is used for other veggies too like Potatoes and Cauliflower or Potatoes and Okra and even with mixed Vegetables.
Though Panch phoron is usually not used to season any meats other than fish, I have used it for an awesome chicken dish that I will post soon
A beautiful almost lyrical post on Panch Phoron by
Barbara of Tigers and Strawberries
is
here
. Read it, she has done more justice to the spice than anybody ever could.
Some of my recipes in this blog that use Panch Phoron
Kumro-Chingri Botti (Pumpkin and Shrimp Sabzi)
-- paanch phoron for tempering
Red Masoor Dal
-- paanch phoron for tempering
Bangali Charchari
-- panch phoron for tempering
Aamer Ambal ar Chaatni(Mango Chaatni)
-- panch phoran dry roasted and ground to a powder. Sprinkle a little of this powder on the finished chaatni
Tomato Khejur Cranberry Chutney
-- panch phoran dry roasted and ground to a powder. Sprinkle a little of this powder on the finished chaatni
If you do not have Panch Phoran but have all the five spices that are needed for this just add equal measures of each to get your own Panch Phoran. You may use the methi in less proportion to the others.
Read more...







What You Need

Green Beans ~ fresh green beans chopped about 2 cups. can be substituted by veggies like cauliflower, okra, peas.
Potatoes ~ 1 large sized cut in cubes
Green Chillies ~ 2-3 slit

For tempering
Panch Phoron ~ almost 1 tsp loosely packed

Turmeric ~ 1/4 tsp
Red Chilli Powder ~ optional and as per taste
Amchur Powder or Roopak Kala Chat Masala ~ absolutely optional and as per taste. Avoid this masala if you are using veggies other than green beans
Salt
Oil

How I Did It



H

eat Oil in a Kadhai/Frying pan


A

dd Panch Phoron. Wait for the seeds to pop.


A

dd the green chilies and the potato.


S

prinkle a little turmeric powder and saute


A

dd the chopped green beans and saute


A

dd Salt. If you want to spice it up add Red Chili Powder


C

over and cook by stirring off and on. Do not add water, you may sprinkle a little only. Be careful that it doesn't burn, so remember to stir and mix frequently


N

ow is a step no hard core Bong would ever do. Shhhhhh... don't tell your Bong friends but I add a little amchur powder or Roopak Kala Chat Masala at this point


C

ook till done


E

njoy this dry dish with Roti or Rice.

References used for Panch Phoran: Wiki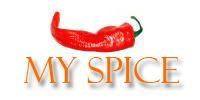 Check out the other spices in this series in the left side column. Test