T
oday, I did not want to write this post. I did not want to steal the light from The President's Health Care bill or from Apple who intend to end economic woes by
bumping iPhones
with the rich & famous. But then I am pro choice and if my readers choose to know "
What is a Bong
", or "
Why I am a Bong
", so be it.
In my 3& 1/2 years of blogging I have got several spam comments asking the same question, I have got e-mails which I have already answered and I have seen this blog being mentioned with "not what you are thinking" within quotes. I had decided to lie low and not come up with a clarification as to Why a "Bong Mom's Cookbook". But I think the time has come for you to know that I am
NOT
a hookah smoking, dopey Mom who cooks when she is not high and writes when she is. You might be disappointed by the truth but I can't help it.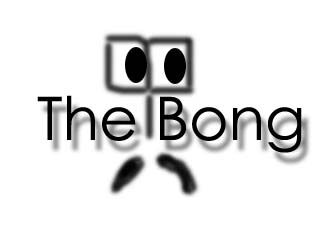 To satisfy your curiosity my readers, this is a sketchy guide to a Bong, as known in the Indian parlance
Scientific Definition
Bong
commonly refers to the
Bengali Homo Sapiens
(Latin: "wise man" or "knowing man"), the only extant member of the Homo genus of bipedal primates in Hominidae, the great ape family,
native to the historic region of Bengal
(now divided between Bangladesh and India) in South Asia.
They are considered an Indo-Aryan people although they are also descended from Mongolo-Dravidians, closely related to Austro-Asiatic, Dravidian, Assamese, Sinhalese and Munda peoples. As such, Bengalis are a homogeneous but considerably diverse ethnic group with heterogeneous origins.
Yeah, that helps a lot. If still interested please read
this
.
Why Bong and Not

Bangali

or Bengali ?
A
Bangali
used to be proud of being a
Bangali
and called himself thus in the times of
Satyajit Ray
,
Chuni Goswami
and even
Tapas Pal
.
With the Dot Com boom and bust, call center gimmick,
Dadagiri
and Bipasha Basu, The
Bangali got westernized
and
decided to call themselves Bongs
. This I think happened only with the people native to West Bengal. The people of Bangladesh still prefer to call themselves
Bangali
.
What do Bongs eat ?
Anything and everything as long as it is being followed up by Gelusil, Pudin Hara, Joan er Aarak or
Nux Vom 30
.
To know more about a Bong's staple diet you should visit a traditional Bong home on weekday morning between 7:00AM to 9:00AM. The Bong Male is forced to eat
garam bhaat, dal, alu seddho, uchche bhaja and maach er jhol
all hot off the stove before he leaves for
opish
. That is supposed to be the Bong's staple diet and it is a sacrilege if the earning member of the house leaves home without being fortified with this diet.
At all other times you can see this species grazing on phuchka, alu kabli, egg roll and tele bhaja.
How would I know if the middle aged Homo Sapien male I met today morning is a Bong (or a Bangali if you so prefer) ?
If any of the following is true, you have met The Bong
(a)
This species was at your local fish market where he was very carefully analyzing the anatomy of various fishes through thick rimmed glasses
(b)
The species on his first encounter regaled you with stories about his
ambol
(acid reflux) and
choan dhekur
( more reflux) all the while munching on the greasy egg roll that he just bought from a roadside cart.
(c)
After being done with the fish or the egg roll as the case maybe, the species proceeds to enlighten you about the current state of
Politiks
in his state and discusses how Obama's healthcare bill is going to solve water problem in Midnapore. He might also point out how Mamata is going to protest against this with a
Bangla Bandh
.
How would I know if the middle aged Homo Sapien female I met at my daughter's school is a Bong (or a Bangali if you so prefer) ?
If any of the following is true, you have met The Bong Moms
(a)
On first day of the kid's school and even later, this species was at the school an hour early for pickup or rather she was standing there from morning, waiting for school to get over looking harried, worried and visibly distressed.
(b)
The species on her first encounter regaled you with stories about how her daughter/son refuses every morsel of food that is offered and how hard it is to feed her/him.
(c)
The species then proceeds to inquire whether your child learns
Robindro Shongeet
and takes Math tuition, both being high up in the Bong parenting realm.
How would I know a Bong Blog if I read one ?
If any of the following is true, you have met The Bong Blogs
(a)
The blog will usually be about food, if not a food blog it will mention food,
adda, politiks
,
phootboll
, cricket and food in that order
(b)
The blog will have a lot of
bh-a-a-t
, which means lots of talk in thin air, none of which is of any use to anyone
(c)
It might look like
this
For a more detailed explanation read this
Complete Guide
by Dhoomketu.
This post will be up there on the Right side bar and so please refer to it when ever you wish. For now satisfy yourselves that I am a
regular Bengali Mom from India who lives and blogs from the US
.
Update on 03/24/2010:
I did not know about the fire at Park Street, Kolkata until late last night. My deepest condolences to those who lost their lives in the Stephen Court Fire.
Test