I
had other posts in mind for this week, posts that have been sitting in my draft. But then something happened last week.
For the first time ever I
met a
blogger
in real life
. For whatever reason I have
never taken a blog friendship to the next level
with e-mails, chats, social networks, phone calls and then live. Occasional e-mails yes but nothing beyond that.
So even when I told her that I would be happy to meet her I wasn't too sure. But am I glad that I did. It was wonderful really and it didn't feel like meeting a stranger at all. She was extremely sweet and got me and S some delightful presents. The Tulika books for S are a treasure.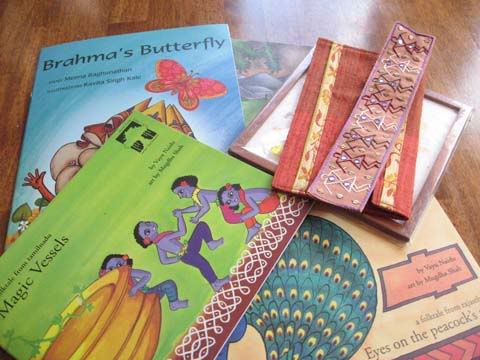 I made a complete bengali meal for her and the menu was Rice,
Dal
,
Begun Bhaja
,
Jhinge Chingri Posto
,
Pathar Mangsho
and
Aamer Chaatni
, the dessert didn't happen.
But her no-grains/limited grain diet for the last 12 years inspired me and I thought of
doing the
7 day challenge
again this week
. Kay's post gave me the final shove.
Summing up the Challenge is simple points
* No Grains
* No Sugars
* No Alcohol
* No Processed Food
* Regular exercise
* Fruits and veggies except Potato
* All lean meat and fish
* Fast for 18 hours
As I had mentioned earlier my main problem was the large amount of prep work that I needed especially to pack lunch etc. So I am keeping it simple this time.
7 Day 2.0 Challenge Menu
7 Day 1.0 Challenge Menu
I got
6-7 packets of frozen vegetables
, different blend like Italian, California etc. They are not processed, just chopped and frozen. I am going to
steam them and pan roast them for lunch
.
Different spices and difference in vegetables
will bring in the much needed
variety
. I will have a simple
Dal or soup
along with it. Dinner will be
grilled veggies and salmon on most days
. Snacks will be
Kala Chana and Papad
. I am going to have Tea twice a day. Also I am going to have a little honey on some days.
Steam

Veggies

according to package Direction

Heat

1 tsp of Olive Oil

in a heavy bottomed pan

Flavor the oil with

minced garlic and chopped green chillies



Add some

chopped red onion

and saute till onion is soft.

Add spices like

Garam masala or Corriander powder or anything else

that you fancy.

Add the veggies. Add

salt

and saute at medium to low heat till veggies are done to your liking