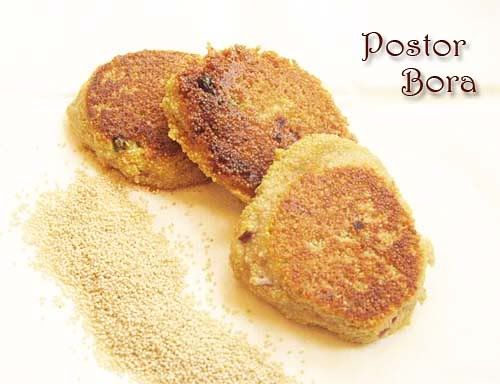 F
riday was her Ma's Puja day. A day of thorough cleaning, sparse vegetarian eating, smoky incense sticks and hour long prayers.
She didn't like Fridays much. Ma would not let her sleep in late. Early morning the swoosh of the water across the courtyard followed by the broom would wake her up. Thwack-thwack it would go clearing the dirt, chalk dust from yesterday's hop scotch and dry leaves from the
Neem
tree.That was a signal for her to get out of the bed and take an early bath to avoid Ma's ire.
Before the morning newspaper hit the front veranda Ma would be in the kitchen trying to remove the turmeric stains from last night's
maacher jhol
. All those sounds of scraping and scrubbing would trouble her innards as she hurriedly dressed to catch the early bus. She wanted to be out before Ma started cleaning the green slightly rusted gas stove and soaping the red gas cylinder. Ma was never one to enjoy such tasks and the rituals she thrust on herself visibly irked her.
Outside she would breath and laugh and discuss Ma's rituals as ridiculous. She would take a bite of her best friend's egg roll ignoring the rule of being vegetarian on Fridays. It never occurred to her to question Ma's belief, to defy Fridays with any more stronger rebellion than this.
Some Fridays would be different though.
Manu'r Ma
, the maid would arrive early and amidst the clanking and scrubbing, she would hear the harsh monotonous sound of stone grating on stone.
Manu'r Ma
sitting on the floor would grind
posto
on the
sheel
, a pock marked slab of stone, turmeric stained by use and age. The red and green glass bangles on her thin, rough wrists would make a sweet tinkling sound while she rolled the smooth black
nora
, grating the poppy seeds by rhythmic regular pressure of her hands.
This is the shee-nora/sheel-batta the flat stone used to grind spices back home. Pic Courtesy my Dad
Those days she rushed home early. There was
posto
waiting at home. Earthy
posto bata
mixed with a liberal dose of pungent mustard oil and
kancha lonka
, the
lightly crisp, flat
posto bora
and then
aloo
posto
. Those Fridays she spent five whole minutes in the Puja room, muttering the only
shloka
she knew and promising to eat only vegetarian on all subsequent Fridays.
She smiled as she thought of those Fridays. How long has it been ? 20? or maybe more ? Her coffee grinder made a soft purring noise as it pulverized the white poppy seeds to a fine Powder. The Merry Maids scrubbed the upstairs bathroom. As soon as the
Posto Bora
would be done, she would light an incense in the Prayer room. Today was Friday.
***************************
Though this is fiction with heavy dosage of writer's imagination, Fridays were and are days we eat vegetarian and back home almost always my Mom would make
posto
on Fridays. She wasn't one to stick to rituals though. This goes to
Chalks and Chopsticks -- 3
hosted by
Sra
and created by
Aqua
. I am not sure if this fits but this IS a very basic recipe/ingred/method in the Bong Kitchen so this post also goes to
Jaya's B2B -- Back to Basics
, if accepted, basically.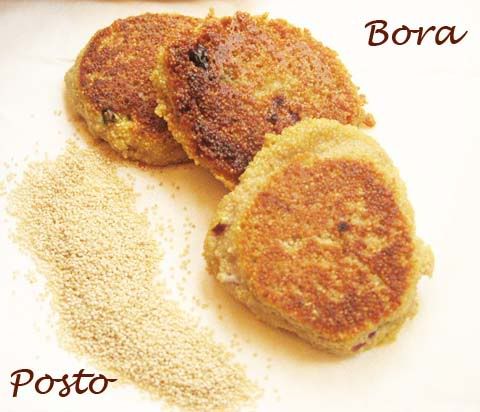 I am sure every self respecting middle aged Bong has made
posto bora
and know how to.
So this recipes is not really for them.
It is for those
young bespectacled Bong grad students
on their meager stipends and heavy work loads. Those who have used up all the minutes on their calling card for today is the 27th and pay day is not until end of the week. For those whose emotional balance is so skewed that desire of
posto bora
with
mususrir dal
and
bhaat
sits high up just next to an appreciative nod from the advisor.To give them some pleasure on a scorching hot Tuesday I will tell them how to make
posto bora
.
Read more...
Posto Bora/Poppy Seed Fritters


Today I will not use my Magic Bullet which will make a better paste of Posto or Poppy Seeds. Instead the Coffee Grinder will be brought out, it is an inexpensive and a familiar feature in a sambar smelling, begun bhaja greasing grad student apartment (I hope!).

Put

1/2 cup of Posto/Poppy Seeds

in the coffee grinder and make a fine powder, as fine as the machine can without burning up that is.

This will make 4-5 posto bora

.

Transfer the powder to a bowl. It might be grainy, you can't help it.

Add

approx 4-5 tbsp of water

to this powder and try to make a paste. Throw is some

finely chopped onion, 2 green chili chopped real fine, salt and few drops of Mustard Oil

. You don't have Mustard Oil ? Ok forget it and weep.

The paste will look runny. There is no way you can make

bora(fritters)

with them. So add a little

Maida/AP Flour

. I think

2-3 tsp

should be ok. Add a tsp of flour, mix well and see if the consistency is still very watery. If yes --> add a half tsp more.


Note

: If you happen to have a Magic Bullet or a

sheel

or anything where you can wet grind the

posto

to a fine thick paste, you might not need the flour.

Grease

a flat pan with oil

and put on the hob.

Very little oil is needed to make these, 2 tsp at most

.Mustard oil is the oil of choice here. If you don't have that again weep and use Canola.

Shape a

flat fritter/tikki/bora

kind of structure with your bare hands, it will be irregular and just hold its shape. Put it on the pan and let it cook at medium heat. Once the edges have browned flip. Now it will be flippable.Do the other side till both sides are nicely browned.

You can have these just by themselves or with rice. Tastes awesome. Ok, you already know that.



Similar Recipes:



Alu Posto

Kundru Posto

Jhinge Chingri Posto

Sharmila's Posto Bora -- one of my fav bloggers and I hope she comes back soon