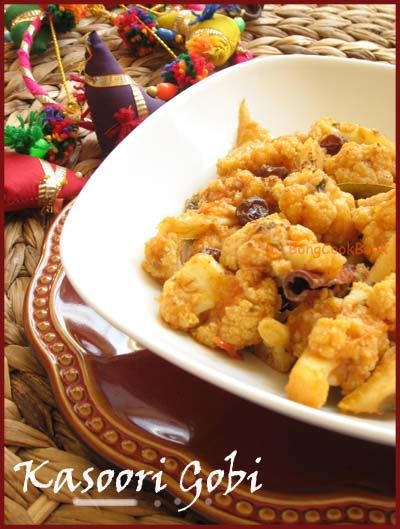 I
have become some kind of a social recluse recently, if I am not I certainly want to become one.
With a whole week of working outside the home, and then again inside the home followed with two kids and their individual demands I totally
fizzle out like a damp cracker
by Friday evening. All I think would love to do come Friday is pass out on the sofa with a book in hand while the kids play in the background and hubby makes warm ginger tea and fries pakodas.
The Phamily is however NOT the background kind and no one fries any pakodas. We have boiled Maggi for dinner instead and relax amidst each other's chaotic company.
I look forward to
weekend mornings
, hot
chai
with Marie biscuits, leisurely breakfast cooked by D, cooking and clicking for the blog, massaging the baby in the sun lit patch of our family room, bathing her with Big Sis S helping out and then resting down for a afternoon nap with the two of them. I see myself not wanting to compromise or hurry on the above tasks for just one more get together and turn down dinner invitations saying it is too cold to take out the baby.
On retrospect hosting a luncheon or dinner does not excite me either. The vision of cooking for all those who come by and then cleaning up trails of disaster does not appeal to me any longer. This is a far cry from my yester-years when I would go all lengths to straighten up the closet and cook excitedly to entertain. I
do not aspire
to be the hostess with the orderly medicine cabinet and finger-licking rogan josh any more.
Do
virtual social networks
make you a recluse in real life ? With smaller families and fast paced weeks, time spent with one's family becomes limited. So while you can talk, discuss, vent , bitch and have your egos fed, all in your PJ's with a click of a mouse why would you take the trouble to don a Kanjeevaram and spend a precious Saturday evening with well known strangers ? (
Close real life friends are not considered in this scenario and I agree that without seeing a couple of them every now & then, life would be difficult, at least mine would
)
So what did you do this
weekend
?
Coming back to the Gobi, my MIL makes a
roast cauliflower
and then my Ma makes a
cauliflower roast
. The two are very different and in fact my MIL's is not even roasted. When I last invited some people, I wanted to do a Cauliflower, and chose my Ma-in-law's way. I also chanced upon
Indira's Kasoori Methi Gobi
at the same time.
Kasoori Methi
would add a nice flavor to Ma-in-laws recipe I thought and so this dish was made.
Kasoori Gobi
is not a new dish but this is my version of
Kasoori Gobi
or maybe
Cauliflower roast with Kasoori Methi.
This is a delicious preparation with the cauliflower holding its own while it is submerged in the sweet and salty spiciness of the almost dry gravy.
Kasoori Methi
or sun-dried fenugreek leaves add a pleasant robust flavor to this dish.
Read more...


Chop

1 small cauliflower

into

medium sized florets

. Don't chop too small, or do not remove the stalks completely

Drizzle a

little olive oil

, sprinkle some

sea salt

(ordinary salt will do) and

red chilli pepper

and then bake the florets for

25-30 minutes

at about

350F

(this is

my counter top toaster oven settings

). The cauliflowers should be slightly roasted at the end of this process

Heat

Oil

in a deep bottomed pan or Kadhai

Fry

1 & 1/2 medium sized onion chopped, 3-4 green chillies slit, 1 fat clove of garlic chopped, 1" of ginger peeled and chopped

till the onion turns pink and translucent.

Note

: I go low on garlic and the garlic I use have really fat cloves, you can use about 2-3 cloves if you want

Add

1 large chopped tomato

and fry for couple more minutes till the tomato is soft



Cool

the above mixture and

grind

to a paste. This is the

onion+ginger+garlic+tomato paste



Temper the same oil(you might need to add a little more) with

1 Bay Leaf/Tej patta,

2" stick of cinnamon/darchini

and

4 green cardamom/elaichi



Add the

onion+ginger+garlic+tomato paste

and fry for a minute with

1/4 tsp of sugar

(sugar is optional)

Add

2 heaped tsp of Kasoori Methi

,

2 tsp of Kitchen King masala

(or use 1 tsp Garam masala),

1/4 tsp of Red Chilli Powder

, a little

turmeric

and saute the masala till oil separates

Add the

part roasted cauliflower florets

, mix well with the spices

Add about

1 cup of water

,

salt to taste

and mix well

Cook till the cauliflower is done and the water has almost dried up. During this step stir the cauliflower in between and be careful so that the cauliflower is not over done. The way I like it there is very little gravy, you can adjust to your liking

Add

1/2 tsp of amchur powder

,

a fistful of soaked raisins

and mix well

Delicious

Kasoori Gobi

is ready to be served with Roti or Rice