Thanks for the
1.5 million
hits.
You guys mean a lot to me. Without you this would never have been possible.
Trust me, except for me, the hub and my Dad, no one I know and influence in real life visits this blog.
My Dad has a slow connection and accounts for maybe 1% of the hits.
The hub has blogger blocked at work, he can do only so much on his blackberry -- 0.5 %
Me -- ok, ok 2%
The rest 96.5% is you guys who came, Visited, Liked, Subscribed and Searched.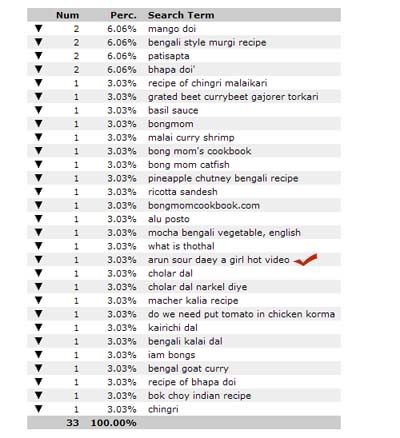 Thank You
from the bottom of my heart, even the one who searched for "
arun sour daey a girl hot video
" and landed here.
I hope you like what you get here, except for ummm..."hot video"...I will see if I can do anything for you next time. For now be happy with a "hot curry".
We will celebrate in
2 weeks time
, stay tuned.
"
Ganapati Bappa Moriya, Pudhaycha Varshi Laukar ya
"