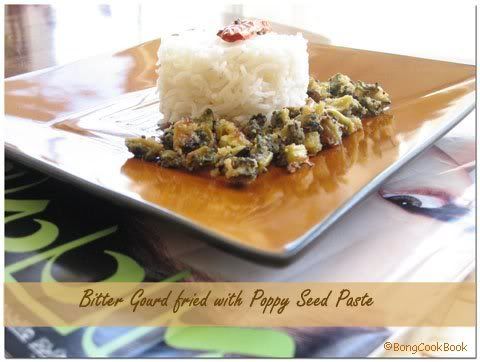 T

he
little girl has learned to read…yehhhhhhhh. So next time I am hibernating, I shall ask her to blog hop.
She has been reading small words and such for a while now but now she is onto books and she can read one on her own now. Ok, now don't get me wrong, by "a book" I strictly mean simple books meant to be read by 4 year olds and not the Wodehouse out of my shelf.
I never gave her reading achievement much attention because I was sure that kids in India probably read and write critical appreciation by 4, until the other day at the library this Indian lady comes up to me and says
"She reads? How old is she?"
"Four", I said "but she reads the easy ones like Dr.Seuss and Level 1 readers and store signs and…"
She goes on, "My daughter is 4 too and she is not reading yet. My husband says I have to get her to read soon. How do I do that?"
Huh your husband says that, why can't he spend some time reading with the little one then, strange people.
Now, I have never really pushed S to read just for reaching a milestone, what I actually wanted her to have is a love for reading rather than just reading. Kids learn to read by a certain age anyhow, maybe a few months early or late, but eventually they do. Many of them do not develop a love towards reading though, and then again many who do slowly loose it when other things in life demand more time.
For me books have been great friends always, though it's mostly fiction that I am attracted to. A perfectly bad day could have a happy ending for me, if I had a good book to go back to.
Lately however with life taking over, I rarely got time to read for pleasure. There aren't many people around with whom I could discuss books either, because there was no one who spent time reading fiction. On my trips to the library I am not sure what to pick up, I want to read more fiction from other countries and culture and I do not know what other recent international authors I could read.
I am reading "The House of Sand and Fog" right now and I am loving it.
What are some of your favorite books that could go on my reading list? Pray Share.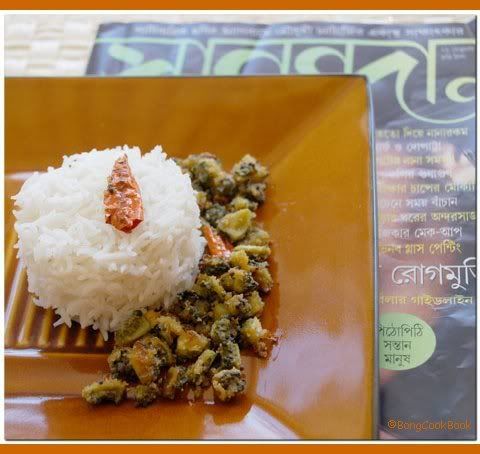 The
Uchche Posto Jhuri
is a simple
bitter gourd
recipe that I picked out from this almost famous Bengali Magazine
Sananda
. Sananda is to Bengal what Femina is to India. Within the slim covers of this mag you can get a good dose of advise on how to handle your MIL on your honeymoon, the best gift to give your boss on vacation, what-to-tell your maid when she wants go on a vacation and hundreds of tips on keeping your underarms sweat free and hair glistening. Armed with such knowledge, do you need anything more to confront life?
Other than this there are some good recipes and a whiff of Bengal in this far off land. Thanks to my lovely friends who gifted me a subscription of this mag on my last birthday, I am totally updated on glitzy happenings around Kolkata, even if my Ma has no clue about them.
Uchche
or
BitterGourd
is a favorite among Bengalis and as I had mentioned earlier they like to eat it bitter, they will do absolutely nothing to mask the bitterness, even if you grovel and beg. This dish has a smattering of
posto (poppy seed paste)
and that makes it pretty good, though bitter it still is.
This goes to ever enthu Pooja at My Creative Ideas for her
Vegetable of the Week -- Bitter Gourd
Read more...


What You Need


The original recipe used about 10 uchche (the smaller variety that I don't see here) and 3 tbsp of poppy seed paste. I took liberty and did this



Bitter Gourd ~ 1 medium sized
Poppy Seed ~ 1 tbsp heaped. Dry grind this in a coffee grinder or a spice grinder

For Tempering
Mustard seeds ~ ½ tsp loosely packed
Dry Red Chillies ~ 2-3

Oil
Salt

How I Did It


Chop

the bitter gourd in small pieces



Dry

grind the poppy seeds. If you want to wet grind, do so but do not make the paste watery



Heat

Oil in a Kadhai/Frying Pan



Temper

with mustard seeds and Dry Red Chilli



When

the spices crackle add the bitter gourd pieces, add salt and cover & sauté over medium flame.



Add

a sprinkle of turmeric powder for the color.



When

the bitter gourd appears cooked, add the ground poppy seeds. If you are using the dry powder, sprinkle a little water. If you have made a wet paste you are fine



Stir

till done. The end result should be dry with the poppy seed paste dry coating the bitter gourd.

Updated on Jan, 2018 with a mix of steps from BitterGourd Kismur
Ucche Posto Jhuri -- Version 2.0
Wash
2 medium sized ucche
aka
bitter gourd.
Chop into thin slices or small pieces.
Next step is to roast the bitter gourd. You could do that on the stove top but I prefer microwave or oven.
Microwave
: Take a microwave safe glass plate and add the chopped bitter gourd pieces. Sprinkle some salt and oil and microwave for 2 minutes. Take the plate out, add some more oil and toss it around. Microwave for another 2-3 minutes. After it is done, it should be evenly browned and not burnt. Microwave suggestion is from blog Red Chilies.
Oven
: Preheat Oven to 350F. Toss the bittergourd with olive oil, red chili powder. Now put them in an oven safe tray in single layer and bake for 20-25 minutes until you see they are crisp.
I use this version mostly.
Heat
Mustard Oil
in a Kadhai/Frying Pan
Temper with
1/4th tsp of Kalonji or Kalo Jeera
(Nigella seeds)
Add
1/2 of a red onion
very finely chopped
2-3 green chili finely chopped
Saute until onion is soft
Add the
roasted bitter gourd
, that you have already cooked.
Dry grind
3 tbsp of Poppy Seeds
in a coffee grinder or a spice grinder
Saute for a couple of minutes and
add the ground poppy seeds
. If you are using the dry powder, sprinkle a little water. If you have made a wet paste you are fine
Stir till done. The end result should be dry with the poppy seed paste dry coating the bitter gourd.
One the poppy seed paste is cooked take it out in a serving bowl.
Before serving add
some red onion very finely chopped
1 green chili finely chopped
Lime juice
a little shredded coconut
salt to taste
Mix thoroughly
Adjust lime juice and salt.
Serve immediately to retain the crispiness.
Trivia: Bitter gourd is revered in ayurveda as a cleansing and purifying vegetable. It helps purify blood tissue, enhances digestion, and stimulates the liver.