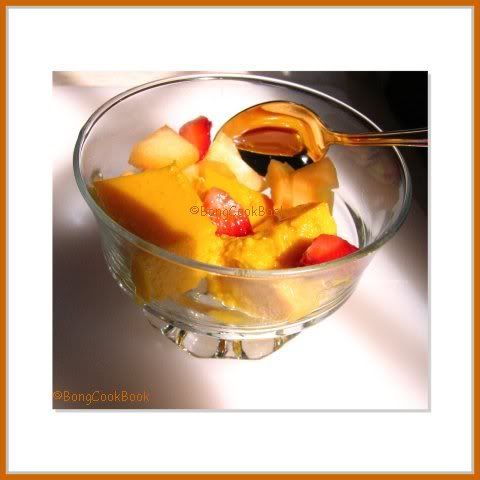 W

ith
the parents gone, the 3 year old demanding total attention and all my time and the allergy season in place I am at the verge of having no time left at all. On top of this I hear GBP Summer humming at my right ear. And while I sneeze and look tearfully at the world I shove seeds in the soil with one hand the other grappling the 3 year old who wants to prod the same seed to check for life.
So though I am cooking to sustain myself and the family, I don't get time to put it down on paper or the screen. With bleary eyes and a heavy head I don't even know if I am typing right and have left it on Word to correct me. Fortunately these recipes were written down about a month back so I am not typing them out wrong, so stay put and don't even think of hopping on to the next lively space and not listen to my melancholy allergy induced thoughts.
I am just posting the recipes as two different posts as it helps in indexing. Don't fret, I won't mind if you don't comment on both. But if you want you can do so. So while in one you tell me "how sorry you feel for me" in the next you can say "That's a yummy looking dish". See I even give you suggestions to make life easy for you, I am such a nice human bean with a warm compassionate heart…Achooo !!! I am blessed .
Mango Pudding
is the easiest dessert that you can whip up when you have 20 guests over for dinner and you have already cooked 5 dishes and 2 appetizers. At the point when you have no energy and cursing your own social life and promising to yourself to stick to just 2 hand picked friends,
Mango Pudding
is the sweetest, quickest, easiest thing that can happen to you.
What You Need
This is good for 10 people, for 20 you have to pair it with mango ice cream or mango sorbet or make more of this
Condensed Milk ~ 1 14 oz can of
sweetened condensed milk
Sweet Mango Pulp ~ twice the amount of condensed milk. From a can of
Indian brand mango pulp
I measured out about 28oz
Eggs ~ 3
Fresh sweet mango Pieces - if available. In absence of this I used fresh strawberries sweetened with sugar
How I Did It

I
n a Bowl add 1 can of Condensed Milk
A
dd Mango Pulp twice the amount of the condensed milk
M
ix well
A
dd 3 eggs
W
hisk well to get a smooth mix
P
our in lightly greased Oven proof baking dish. If you can bake in individual baking/serving cups its best because taking the pudding out of the tray becomes tricky at times. If anyone has a good tip on this do let me know.
H
eat Oven to 350F
B
ake for 30-40 minutes till its done
R
efrigerate and serve chilled. Dress it up with fresh sweet mango pieces. In absence of these I used fresh strawberries
Things don't get simpler than this. Things get better if you pair this with
Mango Sorbet from Haagen Dazs

There are several different ways of doing this and there are recipes sans eggs too.
Since this has Mango albeit the pulp and looks springy enough I am sending this to Meeta's
Spring is in the Air.

Also sending this for
AFAM-Mango
created by Maheshwari of
Beyond The Usual
and hosted by Deepa of
Recipes N More
. Thanks Sig & Deepa for reminding me
I am late but I wanted to be apart of
A TASTE OF YELLOW
hosted by Barbara of
WineandFoodies
as aLIVE
STRONG
DAY event. This is my teen weeny bit for all of you whose courage shines through.

Trivia:Paisley cloth really comes from India, and the design which is a stylized depiction of mango is used on cloth because the mango is held to be a symbol of fertility(Source:Everything2)