I copied from
Jyotsna
.
A friend was raving about a
Peanut Chutney
that she had at her neighbors last week. The neighbor was
Maharashtrian
.
That did it for me. I had this insane craving to eat a
Marathi Peanut Chutney
, a chutney that I had not even tasted but just heard about from a friend who mind you did not make it.
Trust me, there is no
bio
-logical reason for me to have such insane cravings to recreate a chutney that I hadn't even tasted. This would be like proving a theorem without even knowing what the theorem was.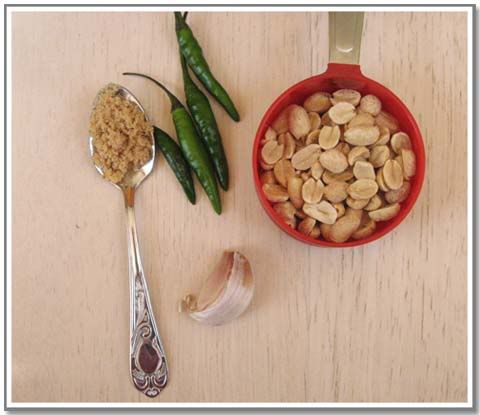 And it is only
CopyCats
who do such things, I mean things like glancing over your classmate's shoulders and copying the proof of the theorem with no idea what was it that you QED'd. Not that it really mattered, what earth shattering good would it do to know the Theorem in the first place. But if Mrs.Kulkarni, the Math class teacher caught you copying, that would be it. You would be treated like an untouchable and kids in hushed tone would chant "Copycat, Copycat" behind your back.
But
Nupur
says it is ok to be a
Copycat
. If I am reborn, and I can chose my Math Teacher, I would chose her without a blink. For now I will just send this to her
Blog Bites #2: Copycat Edition.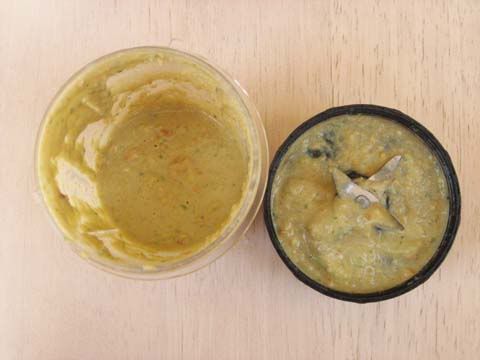 So that is how I copied from
Jyotsna
's Sheengdana chutney. Totally justified you see.
In a blender put



1/2 cup of lightly roasted peanuts




4 green chili




1 clove of garlic minced

(my addition)


1 tsp of brown sugar




1/2 tbsp of lime juice




salt



Make a rough paste. To make a smooth paste add about 1-2 tbsp of water and blend till smooth

This chutney was a total knockout. It goes splendidly with almost everything. I love it with crackers at snack. A more liquid version is the perfect side to a Daliya Pulao.