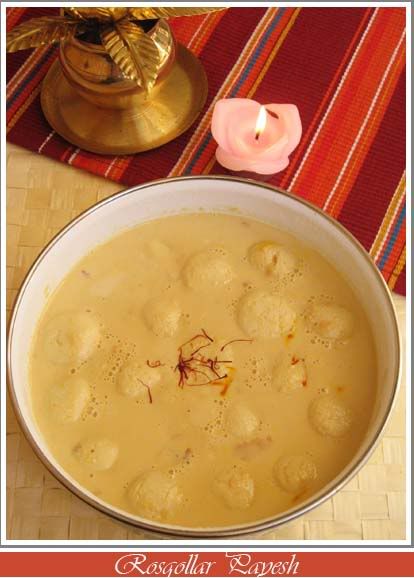 I
f you have known me for the last four years of my blogging, you must have realized by now that I am not-really "a-from-scratch" kind of person and take shortcuts if there is one. I mean I will not take a detour and heat frozen dinners when I cook for the kids or when I try to pack a healthy lunch or put dinner on the table but I will take a jump over the stream if there is one.
Like I mostly buy organic baby carrots instead of the regular sized ones which demands peeling and then chopping. I tend towards buying canned beans instead of the dry which needs pre-soaking. I will invariably lean to buy a box of clean baby spinach instead of the fresh green large leafed bunch. I will tend to over sleep and avoid the "what to have for Saturday b'fast" routine.
Ok, as I write, it dawns on me that the above points more towards me being lazy than anything else. So we won't discuss it any more. Period.
But I must admit that
blogging has improved me a lot
and I now no longer use off the shelf masala except for Pav Bhaji Masala, Deggi Mirch, Kashmiri Mirch, Kitchen king, Amchoor,...., ok that is getting long. But hey, I am not buying Garam Masala and making Biryani Masala from scratch. That counts.
And what about Ghee ? Come on, I make Ghee. So
what if it is from sticks of store bought butter
and made only quarterly and everyone except the baby is shunned from eating it to make it last longer.
I also try to bake totally from scratch now, with flour and eggs and frozen butter which never ever is at room temperature. Sometimes I just want to take a box of Betty Crocker and bake one of those totally delicious cakes with minimum effort and say "Ta-da". The
family actually loved those
more than what I spawn out now and I know
they would be eternally grateful if I went back
to Betty. But I have a blog where such stuff is looked down upon and I need to live up or down to it.
But even I have to draw a line somewhere.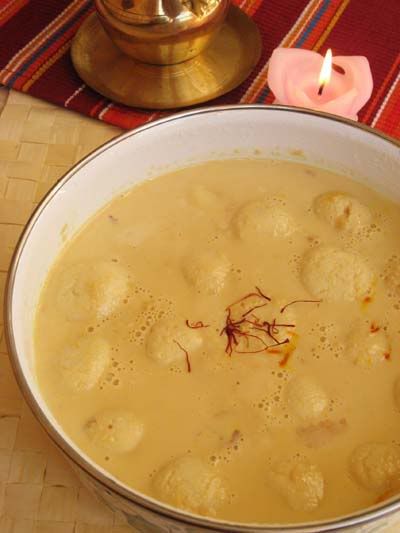 And you all know that I am "oh so busy" .That I don't even have time to gulp my tea back from work. Yeah, tea is important, much more than ghee.That I volunteer as a chauffeur 3 nights a week and then a tutor , a washing lady, a very uninterested game player, a lousy story teller, a cook and odd job doer.
Those are fun jobs and I am really glad I have them. So as long as I have them, I
am not buying me a cow, milking it, making paneer out of it and making my own rasgulla
. No siree, no rosogolla from scratch. One fine day I might or not, we shall see. Honestly, even without any of those extra jobs I doubt my finesse and expertise in making things like rasgulla. So I will just open a
can of syrupy rasgullas
and make a
Rosogollar Payesh
as I have always done.
This I made not for Diwali but for
Bhai Phota
or Bhai Duj which comes two days after. My little girls have littler brothers to give
phota
and we try to celebrate this occasion every year. Not that the little ones are interested in such Rosgollar payesh, they would rather have cake or a lollipop as is the case for LS.
But Bengalis have a tradition of making
Payesh
on important occasions, kind of like Turkey on Thanksgiving.Only for Bongs, the occasion arises
1 x n
times every year. Do I thank my stars that the Bong fore fathers chose Payesh and not Turkey...pheww.
This
Rosogollar Payesh
is one easy dessert to make and can be made couple of days ahead. It is best when served chilled and also thickens when a day old, a fact I adore.
Read more...







Rosogollar Payesh


In a deep thick bottomed pan add
1 can of evaporated milk
2-2&1/2 can of Whole Milk(use same can as Evaporated milk to measure)

Bring the above to a boil. Be careful so that it doesn't spill over.

Now add 1/2 can of Sweetened Condensed Milk to above and mix well. You can use sugar instead of C. Milk. Also depending on your sweet tooth, increase/decrease amount of C. Milk.

Add some ground cardamom.

Keep stirring at medium heat for 30-35 minutes till the milk thickens. You need to stir frequently or the milk tends to scald the bottom of the pan.

When the milk is at a consistency where it is pourable but thicker than what you started with, add a few drops of rose water and a generous pinch of saffron. Give a stir and switch off heat.

Meanwhile open a can of rasgulla/rosogolla. I had KC Das, you can use Haldiram or any good brand. Pick a rosgolla from the can using a spoon or your thumb and forefinger, give it a light squeeze to get little of the syrup out. In a serving bowl, arrange the rasgulla/rosgolla. I had about 15-18 rasgullas. Pour the warm thickened milk over the rasgullas so that the balls are soaked in milky goodness.

Note

: If your rasgullas are super sized, halve them, it is best to get a can of standard sized rasgullas though.

Alternately add the rasgulla/roshogolla to the pan of milk and simmer for about 30secs to a minute. This makes the rasgulla softer even with less time for soaking.

For a non-messy tip of squeezing rasgulla check Nupur's version of Rasmalai.

Chill and serve.