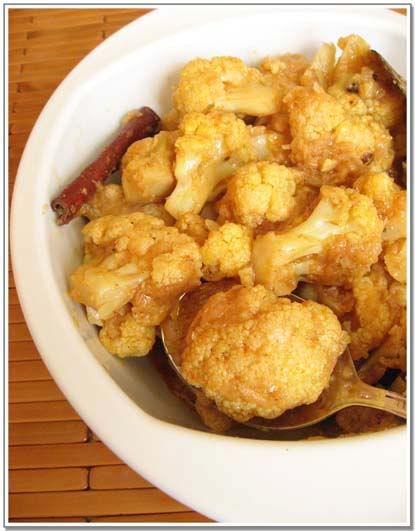 T
his Thanksgiving we were spending time with friends. Friends from days way back and it was a wonderful time spent with great food, company and total relaxation if you can relax with 3 kids shouting and screaming under one roof that is.
The morning of the day we were to drive back, we went to a nearby state park. The drive from their home to the park was beautiful. Amidst rolling green fields and farms, the street meandered. You know it was that
idyllic kind of thing
, with cute farms and red barns and healthy cows and shiny horses.
As is my nature, I said "One day I want to
have a farm
like that". Immediately the friend said "Yeah this is the kind of work I would like to do, raising hens and planting seeds and growing trees".Then the other said " In a couple of years I am going to leave my job, I am so tired of it and I would love to buy a farm"
Now all of us here discussing buying and living in a farm have never ever roughed it out in a farm. All we have done is planted petunias and daisies, maybe a Japanese maple or two and grown tomatoes and okra in summer. We have
no clue
what it takes to raise a hen, to grow enough crop to sustain, to milk a cow, to live a life determined by the seasons. We just think it is wonderful and quaint.
What is it that makes
farm life so glamorous
? Or is it people like me who thinks it is glorified ? I am like that, for a while after a trip to Goa, I thought having a shanty shop selling tea and omlette at the bend of curve is the best thing to do.
Maybe
for you it is the life of the Wall Street Banker
eating sushi and doing power yoga on the move that is most glamorous. So
what kind of life
attracts you ?
What kind of
a life do you dream of
when you are dreaming or are you rooted to the present and think you have already gotten that perfect life.
Tell me, I am all ears.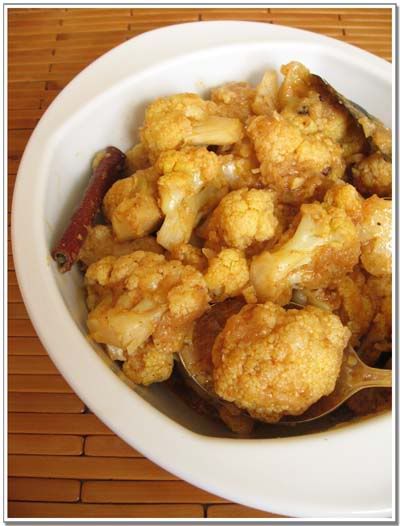 Now to the cauliflower.
Cauliflower
is one of my best loved veggies. I just don't understand when people say cauliflower smells or it is bland. I am sure they are picking up the wrong kind. This
cauliflower in yogurt sauce
or
Doi Fulkopi
is something both my Ma and Ma-in-law makes. Flavored with whole spices like cloves and cinnamon, it has a rich fragrance. There is almost no other spices used than the Garam masala and wrapped in this fragrance
doi fulkopi
is the perfect winter dish to heat up a cold evening.
Read more...






Doi Fulkopi



Chop

1 medium sized cauliflower

in big florets. Wash well and soak in warm water with a little salt for 15-20 mins. Remove from water after 20 mins.

In a big bowl add
1 cup of yogurt,
1 tsp of Ginger paste ,
1 tsp Garlic Paste,
1 tsp Red Chili powder,
1 tsp Biryani Masala/Garam masala
and salt. Mix well till smooth.

Add the cauliflower florets to the above and mix so that the marinade coats each floret. Keep aside for 30 minutes

Heat

white oil

in a Kadhai/Saute Pan

Temper the oil with
1-2 small Bay leaf/

TejPatta

,
1"Cinnamon stick/

Dalchini

,
4 Cardamom/

Elaichi

,
4 Clove/

Laung



When the spices sputter add

1 fat clove of garlic

minced and paste of

1 onion

. I make a rough paste of 1 red onion in the blender, you don't need a smooth paste

Fry with a sprinkle of sugar(optional) till the onion turns a pinkish brown

Add

1" ginger peeled and grated

and saute

Add

1/2 tsp of Paprika for color

and

1/2 tsp of R. Chili powder

for heat. Adjust chilli powder to taste. Mix well

Pick the cauliflower florets from the marinade with a slotted spoon (or use your hands) and add to the above masala in the saute pan. Don't dunk the marinade at this time and keep it aside.
Sprinkle 1/4 tsp or more of Turmeric powder and fry the cauliflower

Once the cauliflower takes on some color, golden yellow with tinges of brown, lower heat and add the marinade

Cook the masala for a few minutes

Add

salt

about

1/3 cup of water

and mix well

Cook till the cauliflower is just done. If you need to add more water to cook the cauliflower add some but this dish does not have a flowing gravy so be aware. Taste for seasonings and adjust.

Sprinkle

1/2-1 tsp of Garam Masala

on the cauliflower, mix well and let it sit to absorb the flavors. Serve hot with Roti or rice. This tastes best when cooked on the same day as serving.


Trivia: Mark Twain called cauliflower "nothing but cabbage with a college education." I say it has been well educated to move up.