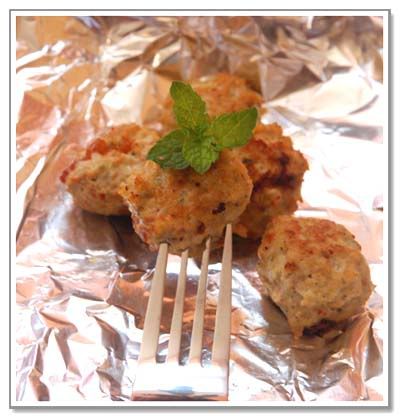 I
am a hypocrite. I eat
meat
and yet I am queasy to discuss it's
source
. I am fine picking up a tray of frozen chicken legs, which look so pale and white and detached sitting besides the tray of chicken nuggets that you would doubt they ever belonged to any creature roaming the face of earth.
And all this when I spent a good chunk of my years in a country where we never went to air-conditioned super markets and where carcasses with all gory details hung at the street side butchers. I wouldn't look at them. I would shield my eyes and look the other way when I passed them on familiar routes. I knew the Sunday
Pathar Mangsho'r jhol
did not just magically happen and Baba sourced the mutton from these very places. And yet I never ever decided to give up meat. Did I tell you, I am a hypocrite ?
The tray of frozen chicken legs however do not taste good. The
small Cornish hen
is the best but then I have to cajole the husband into cutting and cleaning. Now the chicken from the
small Halal Meat Shop
, owned by the bald headed Middle Eastern Guy who also sells Majdool dates, is much better. So there the husband is sent every Saturday to get
meat to be cooked into rich curries
with pale green cardamom and slender sticks of cinnamon. I sit in the car outside hoping that pieces are done right, the skin is off and the bird forgives me.
And then one fine day
I decide to take over
. I enter the small store, the bell tinkles marking my entry or is it announcing the turn in my life. The store smells heavily of incense and some ballad seeping in dessert love plays somewhere. The butcher is an amiable middle aged man with a heavy accent. I am not sure about his English and give out instructions in Hindi. I call him "
Bhaiya
" and tell him exactly how I want my pieces. And then I run away to the front of the store. I don't look at his work.
Back home the husband says the store is owned by Egyptians and none of them understand Hindi.
Couple of months later and I am bolder. He, the butcher, now calls me "Sister". I still talk to him in Hindi mixed with English. He talks to me in his own language mixed with English. We exchange pleasantries. All is well. I still hesitate to tell him how I want, what I want, but he understands. He makes me
minced meat
out of chicken breasts. I know he is not putting in anything but that in his grinder. I feel better and on the way out I also get some dates.
BS loves
meatballs
. They make her happy and sweet. I used to get a pack of frozen turkey meatballs for her from the PriceClub. She liked them, I was ok.
But then I realized that we could freeze meatballs in a mail from Happy Cook when she tried my
Kofta Curry
. I wasn't sure if they would be soft on baking though. Like these
Chicken Masala balls
of mine are softer on frying than baking. And then I saw
this recipe
and the blogger saying that these freeze very well and she also baked it.
So I
added breadcrumbs and eggs
to the ground chicken
along with all spices
I usually do. I added some
mint
and
corriander leaves
for that Indian herb feel. I did not add onion. If using onion I would suggest you fry them and then make a paste or add to ground chicken. Also you can go totally creative and add your own spice combo to the minced meat.
I made some fresh meatballs and immediately baked them. They tasted great. I think the eggs made them really soft and juicy on the inside. Then I
froze them raw in a single layer
in the freezer. After they were all individually frozen, I put each days portions into separate freezer bags. I have used them up within 7-10 days so far. They work great in Pasta, in a sandwich, wrapped in a Roti or just by themselves.
Update
: I fried some and added them in a curry yesterday and it was a quick delicious meal.
How do you make your meatball ? How about a veggie ball ? If you haven't done either, time is up, do it now. It is easy and saves you a lot of time on a busy work day.
Update
: To make things clear, I froze the raw meatballs. But Kay says in her comment that she bakes and freezes them, whick makes it even better. She does not add egg and adds molasses and they stay good for 3 weeks.
Read more...


I got my ground chicken freshly made from my local butcher. I had about

1lb & little more of ground chicken.



Made a paste with


3-4 fat garlic cloves




2 tbsp of chopped ginger




6-8 cloves




1" stick cinnamon

(optional)


handful of mint and corriander leaves


4-5 green chili(optional, I don't add)


Note

:

Add very little water while making the paste



To the ground chicken add the following


the paste made above




1/2 tsp of Garam masala Powder

(from here)


1/2 tsp of Cumin or Corriander powder

(lightly roast and powder the seeds)


1/2 tsp of Kasoori Methi crushed between your palms




salt




1/4 cup bread crumbs

(this is eyeballed, adjust as needed for binding)


1 egg beaten well(it is fine if you skip the egg)




salt to taste




pepper powder to taste




a sprinkle of Thyme




few drops of Olive Oil



2nd Option:
If you are a lazy bum like me and want to get away with something more quick, then do this
In a bowl add the ground chicken
To it add
Finely chopped red onion
Minced garlic
Tandoori Masala(Raja Brand is good)
Finely chopped mint and coriander leaves
Bread Crumbs
Salt and pepper

Work everything well into the mix

Fashion balls or patties of this mix. Freeze them in single layer.

Note

:

Usually I will make one ball, fry and do a taste test. I will then adjust the seasonings in the mix and proceed to make the other meatballs.



Fry them or bake them to serve. While frying very little oil is needed if you have shaped them like burger shaped patties.



Similar Recipes:



Chicken Masala Balls

Kofta Curry