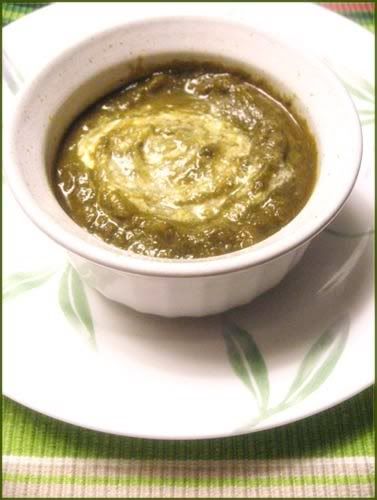 U
nfriend -- a
new word
though trust Blogger to still thinks otherwise. Heard it on NPR day before and I was surprised, so "
unfriending
" was not a word all these days. How else could you explain the ebbing away of the people you once knew ? It is true I have not really "unfriended" people formally for ages. People just flow in and out of my life, some without even a formal good bye, they move away, I lose interest and one fine morning I ask D, "You remember T, she used to make such lovely
shorshe chingri
, heard they moved to a new home, its been years that we have talked to them". I don't make an effort to befriend T again, I have moved away, even if I call there won't be much to talk about so I don't. But I haven't "unfriended" her, if I ever refer to her
shorshe
salmon to new acquaintances I still say "I had a friend T".
My
daughter and my neighbor's daughter "unfriend" each other
almost every day. Every afternoon I hear "N says she is not my friend any more". There is hurt in that voice, the pain of rejection.Before, that pain used to hurt me, I used to reassure her "It is ok, you can make other friends". Now I know to ignore, almost every evening they get together and play again. I am not sure how the "befriending" happens, they don't lock their thumbs, they don't do anything, they just become friends.
This post
reminded me of my childhood, those days of "
aari
" and "
bhaab
". The little girls holding up their cute pinkies and declaring a somber "
katti
". An hour or so of not talking to each other, not making eye contacts and then everything forgotten as thumbs were locked into "
bhaab
". If things were really rough, there was even a poem, a very humiliating one, to end it all.
Aaari, aari, aari
Kal jabo Bari (Tomorrow I shall go home)
Porshu jabo Ghor (The day after I shall be with my family)
Hanuman er lyaj dhore tana tani kor (Meanwhile you while away your time pulling a monkeys tail)
That is how we did it then, formally with decorum.
How do you "unfriend" for that matter, now that you have been reminded you can ? Do you just bump people off your contact list and send them a "unfriendly" message ? Soon will you also "unfollow" on Twitter ?
I befriended "
Sarson Saag
" very recently.
Read more...




Strange as it may sound, I never had it back in India. The famous Makki di Roti and Sarson di Saag never enticed me enough. Recently Baby A's nanny, M Didi, suggested that we get "

shorshe shaak

" or

mustard greens

and she would cook it for us. We never saw Mustard Green at the Indian Grocer's and then one day she pointed out to broccoli rabe at the Farmers Market and declared it to be "

shorshe shaak

". So that is how

Broccoli rabe was re-christened as sarson saag

at our home and later as I learned in many Indian homes across USA.

Her preparation of the greens were ok, nothing to be talked home about. And then one of my colleagues who is a Punju shared his lunch of

sarson di saag

with me. The greens were delightful, creamy and delicious. A call to his wife later, I got the following recipe. I have tried it only once since and have not measured the ingredients, follow your instinct and you will do fine.


Wash the

greens

well.

Cook in pressure cooker

one part broccoli rabbe (or mustard greens) with 2 part spinach

, a little

salt

and a couple of

green chilis

for 15-20 minutes

Take the greens out, add a

little chickpea flour

to them and

make a smooth pulp or kind of paste

out of them. I did a coarse puree but technically you are not supposed to use any electronic gadget.

Heat Oil in a saute pan/Kadhai

Add

minced garlic or garlic paste



Add a good amount of

finely chopped onion

and fry till onion turns reddish brown

Add a little

turmeric

,

red chili powder

, and

pureed tomato



Fry till you see oil seeping out from the masala

Add the greens, salt to taste and cook till there is a little oil coming out from the side of the greens

Serve with

butter or a dollop of yogurt

as I did

Enjoy with Makki di Roti, Chapati, whole wheat bread or just by itself



Note

:

I felt some paneer in that saag would have been just wonderful
Trivia
:
In north India and Pakistan

sarson

is more intimately entwined with village life. Sarson is a surprisingly resilient plant that resists infestation and is not easily affected by adverse weather. It is, therefore, eminently suitable to an unsophisticated rural economy.
Wide fields of blooming yellow mustard, the sarson ki khet is a popular shoot location for Bollywood romances.